Holing up
This is me lately (except not the beard):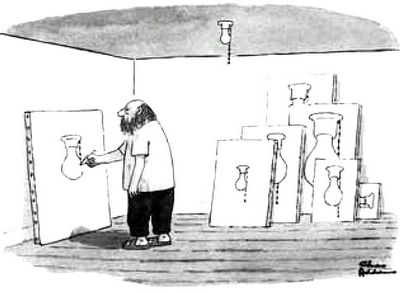 I actually did hang a lightbulb much like this one over my drawing board last night, getting ready for the painting class I'm taking in January with
Jane Filer
.
Any other
Seasonal Affective Disorder
folks out there? What helps for me: exercise, light, and lexapro.
Technorati Tags: Seasonal Affective Disorder, SAD, inspiration, dark