My refrigerator picture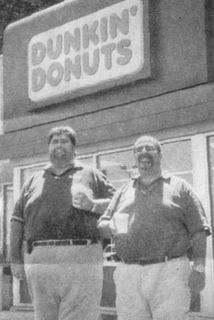 Victor and Octavio Carvalho are franchisees who own the original Dunkin' store in Quincy, Massachusetts.
Sons of a Portuguese immigrant who got into the doughnut business in 1979, the brothers are part of an extended family that owns about 400 Dunkin' outlets.
"You go to a family wedding and it's like a corporate event," says Octavio Carvalho.
Technorati Tags: Food, Donuts