Monday, August 10, 2009
Mark does Illustration Friday: "Impatience."
IMPATIENCE MAKES THE DAYS GROW LONGER

Abstract. Acrylic on Canvas 12" x 16"

Mark
Labels: art
"Every day above ground is a good day." I'm an eccentric musician living in the woods with Hector and Jethro the donkeys, a bunch of chickens, and my son Ezra. I have a a world music klezmer cabaret band
Mappamundi
and a related project in
Yiddish theater music
. Please visit us at
Triangle area wedding ensembles
.
Find me on Google+
! I often wonder if I was supposed to have lived some different life. I live in the woods and study Spanish, Yiddish, and painting.
---
Best of Pratie Place:
In which I take Menticia and Itxa to the beach
I go sailing, make biofuel, and have blissful moments.
Bulgarian National Revival Architecture
Lunch with a Curmudgeonly Friend
Blueberries, Hot Sauce, Yoga, and deep-fat-fried Twinkies
Bad Spelling and Weird Food at the State Fair
Omagh, Bluegrass, the Sacred Harp, and Bollywood
Brides Do Not Control the Heavens
Scott's Fatal Antarctic Expedition
Lorax Hall of Shame #1, #2, #3, #4, #5
Sweet Potato Queens' Advice to the Lovelorn

A few of my daughter Melina's great posts:


Wedding Vendors - some not very useful rankings

Republican Woodstock: The Neshoba County Fair

The Minor Adventures: Fire Island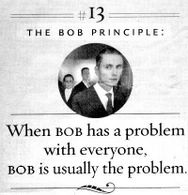 Archives

<<
List
Jewish Bloggers
Join
>>

Oyb men est nit keyn beyner, tuen nit vey di tseyner.


If you don't eat bones, your teeth won't hurt.


There's an old saying: if one person tells you you're sick, don't worry. If five people say it: lie down. (Miss Snark)


Don't pray when it rains if you don't pray when the sun shines -- Satchel Paige