Great advice on singing from Barbara Cook
Extracts from
Barbara Cook Shares Her Recipe for Success
By Matthew Gurewitsch for the Wall Street Journal, December 14, 2005
Barbara Cook sings pop. ... But such is her standing as an interpreter of songs that Juilliard calls her in as often as her busy schedule allows for a two-hour master class with students from the classically oriented Vocal Arts Program.
In her master class, Ms. Cook, star of '50s Broadway and today's concert stages, pulls no punches giving advice to young singers.
[During her early years] every audition started her worrying that everyone else up for her part was prettier than she was and sang better than she did -- until she reached the blinding realization: "There's only one of me. If I can be myself, there's no competition."
To put [master class participants] in touch with the lyrics, she had them speak the words to specific randomly chosen individuals in the audience. To get them out of "performance stance," she sat them down in a chair.
No sooner had Student No. 1 concluded Stephen Flaherty and Lynn Ahrens's embarrassing "Cuddles Mary Gave" (from "A Man of No Importance") than she opened fire:
"You're using a kind of stilted speech that really puts me off. As singers we feel we have to perform. And that's what I want you not to do. Talk while you're singing. Everything needs to be backed up by emotional truth. I want to see you thinking. Seeing the thought -- that's very compelling. What I want is for you to sound like an American. An untrained American. Just say the words."
Countless later comments were in a similar vein: "It's not a bad idea to think of a lyric as dialogue," Ms. Cook suggested.
Ms. Cook urged students always to make strong interpretive choices, then clued them in to an alarming truth: "Strong choices are always sexual. Almost always. When you say 'If I could share my life with you,' we're talking about sex. It means, 'If I could get you back into bed, life would be a whole lot better.' Think very specific things. No one will know what they are."
When Student No. 5, flashed a smile in ... "In the Mandarin's Orchid Garden" ... Ms. Cook let her have it. "What was that smile for? It was supposed to show that you're charming. It's phony! You're already beautiful and charming. Don't try to act beautiful and charming! It's redundant. Why gild the lily? It works against you. We see you playing us, and we don't like it."
When Student No. 6, a cavernous basso, stopped orating and started singing the way he talks, Ms. Cook gave due credit. "First we saw a singing machine," she said along the way. "Now we see a real person with thoughts and feelings. Believe me, I know how hard it is to break the habits they beat into you. But I think I'm right."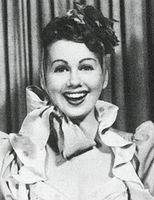 There is a wonderful article, from the New York Times, about Barbara Cook, posted
here
. Well worth the read. Cook also has a
website
.
Technorati Tags: Singing, Masterclass, Vocal
Labels: music