Grey Gardens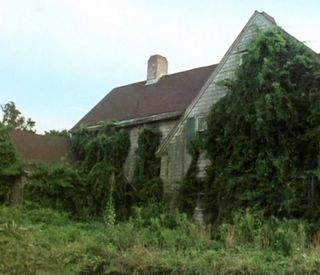 Again not keeping up, I just saw the 1975 documentary "Grey Gardens," made by Albert and David Maysles about Edith Bouvier Beale and her daughter "Little Edie," women who were aunt and first cousin to Jacqueline Kennedy Onassis.
Wow.
No wonder the movie was recommended to me so vigorously by a wealthy, narcissistic woman who lives alone in a huge house with a lot of animals...
Here follow quotes from juicy online reviews - I was more interested in learning how to do screenshots of the dvd than adding to these entertaining summaries...
"The movie loosely tells the tale of ... a pair of misfits who lived for decades at Grey Gardens in East Hampton, Long Island. Beginning with newspaper headlines screaming about the estate's unsanitary condition and its condemnation by the Suffolk County Health Department (The New York Post stated that the two were "living in a garbage-ridden, filthy 28-room house with 8 cats, fleas, cobwebs and no running water"), the movie indulges the viewer with the offbeat and spellbinding lives of mother and daughter Beale.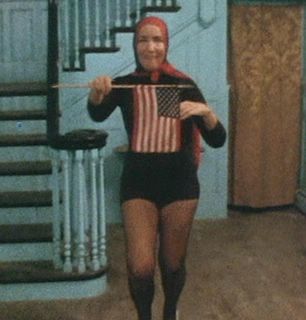 ... Dressed in an assortment of ensembles ranging from a bathing suit worn with fishnet stockings and white high heels to towels, curtains and tablecloths, Edie is never without a turban and a dramatic gesture, look or utterance.




Once a ravishing beauty ... with a sharp wit, Edie mysteriously left a promising career as a dancer, model and actress to live with her aging mother...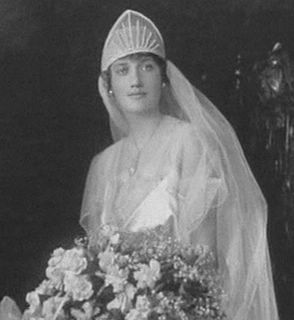 Big Edie ... in her youth bore an uncanny resemblance to Uma Thurman. The sister of 'Black Jack' Bouvier (Jackie Kennedy's father) and former wife of Wall Street lawyer Phelan Beale, Big Edie was the black sheep. Once at Grey Gardens, she was free to pursue the pastimes that brought her great joy and a bohemian reputation: singing, playing the piano and hanging out with her artistic, mostly male friends.

Their strangely witty dialogue would do Tennessee Williams proud.

Is the film cruel or simply truthful? Both the Maysles brothers and the Beales thought the latter, and both staunchly defended the film. Those who leave this film thinking of the Beales as mere freaks are missing Grey Gardens' major questions ... one may echo Little Edie misquoting Robert Frost: 'Two roads converged in yellow wood. Pondering one, I took the other... Isn't that beautiful?'" More.
Acknowledged as one of the finest documentaries ever made, Grey Gardens visits the decaying Hamptons mansion ... to find these examples of American royalty living in squalour and madness, all the while bickering, flirting and confessing like characters in a Tennessee Williams play. So many moments here resonate in the memory - from 'Little Edie' cavorting coquettishly in some of the most bizarre outfits in human history, to 'Big Edie' belting out songs in her ruined voice. More.
I think Edith's voice sounded quite fresh - not much different than the recording made decades earlier. It was just old fashioned and out of shape.
Anyway, to continue - Grey Gardens was included in Entertainment Weekly's
Top 50 Cult Movies
:
Proof positive that when an aristocratic American family gets big enough, some relatives will wind up shut-ins at an overgrown, feline-infested East Hampton mansion belting out shrill show tunes and feeding wild raccoons whole bags of Wonder bread in the attic. This bizarre, sad and touching portrait ... instantly became one of the most talked-about documentaries of all time.
Cult members (there is a Yahoo fan club) can chant the quotes in unison: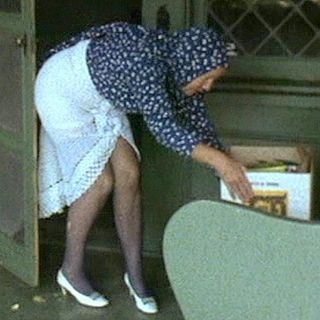 But you see in dealing with me, the relatives didn't know that they were dealing with a staunch character and I tell you if there's anything worse than dealing with a staunch woman... S-T-A-U-N-C-H. There's nothing worse, I'm telling you. They don't weaken, no matter what.

This is the best thing to wear for today, you understand. Because I don't like women in skirts and the best thing is to wear pantyhose or some pants under a short skirt, I think. Then you have the pants under the skirt and then you can pull the stockings up over the pants underneath the skirt. And you can always take off the skirt and use it as a cape. So I think this is the best costume for today."

'Oh, look. That cat's going to the bathroom right behind my portrait.' 'Ughh, how awful.' 'No, I'm glad. I'm glad somebody's doing something that they want to do!'
Apparently Mrs. Beale was so bored with the strictures of society that she hired an accompanist and started singing in New York nightclubs. This simply wasn't done, especially by a woman from a prominent family with a husband and children. Instead of reining her in, Mr. Beale threw up his hands and moved out to his hunting lodge. Mrs. Beale's father was less aloof. After threatening several times to disown her for her bohemian behavior, Major Bouvier finally cut her out of his will after she showed up, outrageously dressed, halfway into her own son's wedding.

... All they really wanted was to show the world that they were just talented, misunderstood artists. All they really wanted was a chance to tell their side of the story. Along came the Maysles brothers, their camera loaded with film and flea collars around their ankles.

The Beales are in charge of the whole show. Mrs. Beale sings her favorite tunes, boils corn for everyone on a Sterno stove on her bed, and generally berates Edie ... Edie shows off her eccentric outfits ... and performs her famous Virginia Military Institute dance.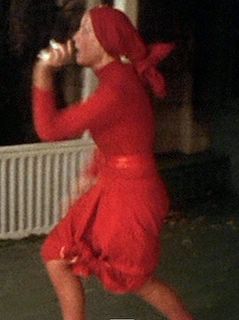 By participating, nay, collaborating in the film, the Beales lifted a great middle finger to the village of Easthampton, to the press, to their disapproving relatives, and to anyone who would dare tell them how to live their lives. Every song, every dance, every "costume," and every slice of Wonder Bread fed to a raccoon is a brazen act of defiance.

...there is a lot of pain, need, and regret between these women that remains unresolved. Arguments unsettled for thirty years continue on as if the outcome still mattered. Betrayals of decades past resurface as if they had been committed yesterday. The two women, united in their struggle against family and society, are divided by their own personal power games between each other. ... Edie resents her mother for having taken up with a drifter who was eventually found dead in their kitchen. The speed with which a loving exchange between the two can turn into a heated row is practically head-spinning.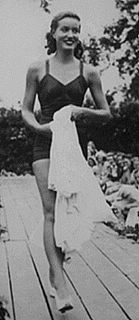 One of the most shocking moments in the film comes, however, not from one of the many contretemps between the two women, but from a quiet moment of reflection as they look through old photographs.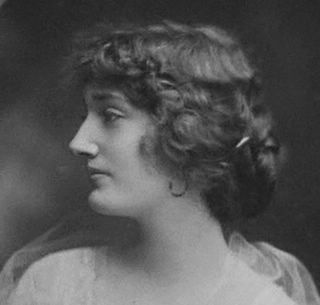 Edie holds up to the camera a few pictures of youthful, happy, stunningly beautiful women. More.
[The Beales are] continually addressing the camera or rather, the microphone. They use it as a judge, an ally against each other and, in the case of Edie, as something more. "Darling David, where have you been all my life? Where have you been?" she calls out as she finishes a painful drum majorette routine. "All I needed was this man, David. David - I wish I'd had David and Al with me before this." More.
"Mother trained me to do without men" was Edie's nonchalant explanation of her life without a husband. "I didn't want to be left all alone" is her mother's equally nonchalant explanation of why she chased away the suitors.
"Raccoons and cats become a little bit boring," sighs Edie Beale towards the end of Grey Gardens. "I mean for too long a time."

The [movie] was an amazing slow psychic train wreck ... a surreal sleight-of-hand ... Edie's lunatic confidences & scarves & flesh & animals & old eerie debutante photographs all seemed like broken shards of a psyche gaily tossing itself bit by bit into psychosis.

Big Mama Edie sometimes helped out a bit (kind of like the Red Queen when for a brief moment here or there she says something congruent to Alice and seduces her, falsely, into thinking she's not in hell) -- by contrast to the imploding people and house surrounding her she seemed to offer an iota or two of clear-eyed commentary ...

It was the coziest experience. Big Mama's voice calling from her bed, squealing for her daughter (while Edie mused in her "decorated" room, attempting to affix that silver mask to the painted plaster, "I can't get the thumb tack in the wall -- I've got the saddest life") ... "Let the kitties in. Give them luncheon." More.
Edie's mother, "Big" Edith Bouvier Beale is ... Yoda-like and semi-exhibitionist ("I'm gonna get naked here in a minute, Edie..what do you think of that?"), with a vulgar sense of humor that clashes with her society-lady poses. Big Edith and Little Edie rant and shriek at each other all through the movie, and any time Edie dares to sneak into a room to speak with the documentary crew alone, one can easily hear Big Mama Edith screaming in the background, "YOO-HOO, OH EDIE! EDIE, YOO-HOO!" More.
What none of these reviewers discuss is mental illness. Jacqueline Kennedy unsuccessfully tried to deal with the two Edies by having their home condemned and forcing them out; defeated, she then just let them be.
As a modern viewer I contemplate Edie restlessly adjusting her headscarf, making random (though charming) comments, accusing the handyman of stealing - I flinch as Big Edith sets out newspapers on her bed for the cat to poop on - and I wonder, why weren't these women getting help? The Maysles just walked away when the footage was shot and left them like this?
Technorati Tags: Eccentricity, Mental Illness, Movies