Powerpoint in the classroom
Last year I helped two middle-school Latino kids work on their PowerPoint presentations on dinosaurs. Many Anglo kids were working on the same thing at the same time in the same way, under the eye of the roving teacher, so I feel confident this was the approved procedure:
Search Google for articles about and images of dinosaurs.

Download them.

Cut-and-paste the articles and pictures into Power-Point slides

Add (misspelled) titles.

They were done.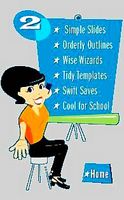 In the interest of fair disclosure: I hate PowerPoint. It sucks the life out of a room. Everyone focuses on the least interesting things in the room - the frequently misfunctioning projecting setup and the ugly blue slides - and there is no energy left for real interaction. What a deadening experience.

The technology of putting a slide show together is so absorbing even to an adult that it uses up brainpower that could have gone into writing it well or preparing an absorbing oral presentation. If by any chance you have never seen The Gettysburg Powerpoint Presentation (Lincoln's address as it would have been rendered in PowerPoint), read it and weep.

Yes, I loathe PowerPoint, which only came into my life when I began volunteering. The orientation meetings involved co-ordinators standing next to their PowerPoint presentations and reading the slides to us off the screen. Jeez, if the slide is on the screen, why read it to us? And if you can read it, why do we have to look at the screen?
But beyond my detestation of the medium these things occurred to me as I watched these middle-schoolers in computer lab: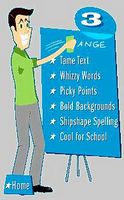 My kids barely read English on a first grade level. They certainly could not read the articles they were pasting into their slides.
Thinking it could be a good time to squeeze in a little language work, I offered to do an ad hoc translation as we sat there. But kids only want to do the work that
has
to be done, and reading the material was not part of the assignment.
I observed that many of the Anglo kids were not reading the articles they were using either. Shouldn't reading, at least, come before PowerPoint?
Secondly, the only original writing involved in this assignment was to compose the titles. The presentations were collages of found materials. But the kids felt ownership in the product. Is this not, on some level, teaching plagiarism?
I know Bill Gates wants all kids to be computer savvy, and that's fine. But reading, writing, science and math, the arts, and recess all are more important than learning how to use PowerPoint. School time is so precious. Is this really the best way to use it?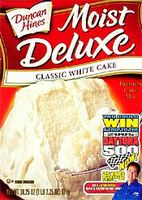 Isn't this like showing kids how to "open a box of cake mix, add water, and stir" and then telling them they've learned to cook?
(Let's not forget that PowerPoint is a product, which Bill Gates is SELLING, just the way Duncan-Hines sells cake mix.)
I know I sound like an old fogey, but even young kids can learn the difference between trying to write something themselves and mindlessly
regurgitating somebody else's work
.
Technorati Tags: Education, PowerPoint, Kids, Research